Welcome to LuxeFinds!
LuxeFinds is a luxury lifestyle search engine for women. Here, you will find a highly curated site where you will be able to easily find what you are looking for. LuxeFinds is about you and for you - the busy woman who appreciates luxury. Tens of thousands of searches every day, our fabulous readers are connected with the very best blog articles.
A simple moment in time, where we are honored to be the ones to introduce you to your new favorite blogs. LuxeFinds will inspire you. LuxeFinds readers are educated women, early adopters of technology, and are part of a rapidly growing group of 55 Million women who read blogs more than once a month. "A really helpful resource if you're trying to narrow those blogs down and actually search for something within a blog - I was able to find a lot of blogs that I've never known about." - The Wall Street Journal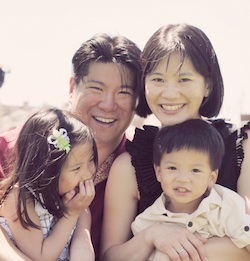 LuxeFinds was founded by Philip and Phyllis Cheung, a husband and wife team who loves to discover innovative ways to use technology to better the lives of women. They are parents to two little ones, so they truly understand how precious time is. They are disruptors and innovators. Their innovations have been featured in The Wall Street Journal, Entrepreneur Magazine, INC Magazine, Glamour Magazine, Dun & Bradstreet, Forbes, CBS News, Fox News, ABC News, Innovator of the Year -- Engage11 and countless other media mentions.